What is wellness?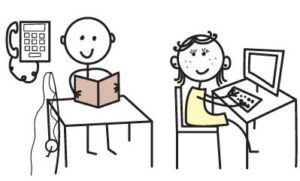 The quality or state of being healthy in body and mind, especially as the result of deliberate effort.
Why encourage wellness in the workplace? Healthier employees are happier employees!
Successfully implemented wellness programs make for a more enjoyable and rewarding work environment for both employers and employees.
The Employee Wellness Wheel
The wheel includes several elements (wedges) that we believe contribute to overall employee wellness.
A versatile wellness program gives employees the opportunity to reach their physical, personal and financial goals.
Feel free to contact us for examples of relevant activities that you can add to your well program today!
Our spoke on the wheel… Unexpected Surprises
No one likes to think about the unfortunate 'what-ifs' in life, but while you and your employees are focusing on a healthier lifestyle we're here to give you peace of mind should life throw you a serious curve ball. Such as an unexpected illness or injury, an accident that leaves you permanently disabled and unable to ever work again, the death of a bread-winner in your family, etc.
The Slippery Slope illustration below shows the path a major health event can take and the stages along the path where clients reach out to us for help.
Why a Group Scheme?
Group or corporate insurance schemes are one of the most valuable employee benefits you can offer your staff. Employers have the choice of either providing access to a selection of insurance benefits (voluntary schemes), or providing access to, and contributing towards, those benefits (subsidised schemes).
Group schemes remove common barriers – such as cost, extensive paperwork, and medical history – which often prevent people from taking out private cover. Subsidised group schemes allow employees to enjoy the following benefits:
Subsidised insurance premiums (to a pre-determined level)
Cover for pre-existing conditions – this is a BIG deal
Discounted premiums for their spouse and dependents
Immediate cover—no stand down period
As an employer, group insurance schemes are a great way to show your employees that you value them and their families. In return, your company is likely to:
Attract high calibre staff
Reduce absenteeism
Increase productivity
Improve Staff Retention
In our experience, an employee benefit focused on the health, wellbeing and financial security of your staff is the most effective way to foster a high level of loyalty and appreciation. After all, personal health and the ability to provide for your family are a person's greatest concerns.
We specialise in protecting both of these.
Contact us today.